Recipe: Hummus with Caramelized Onions and Portobello Mushrooms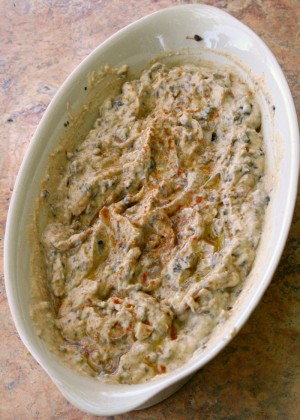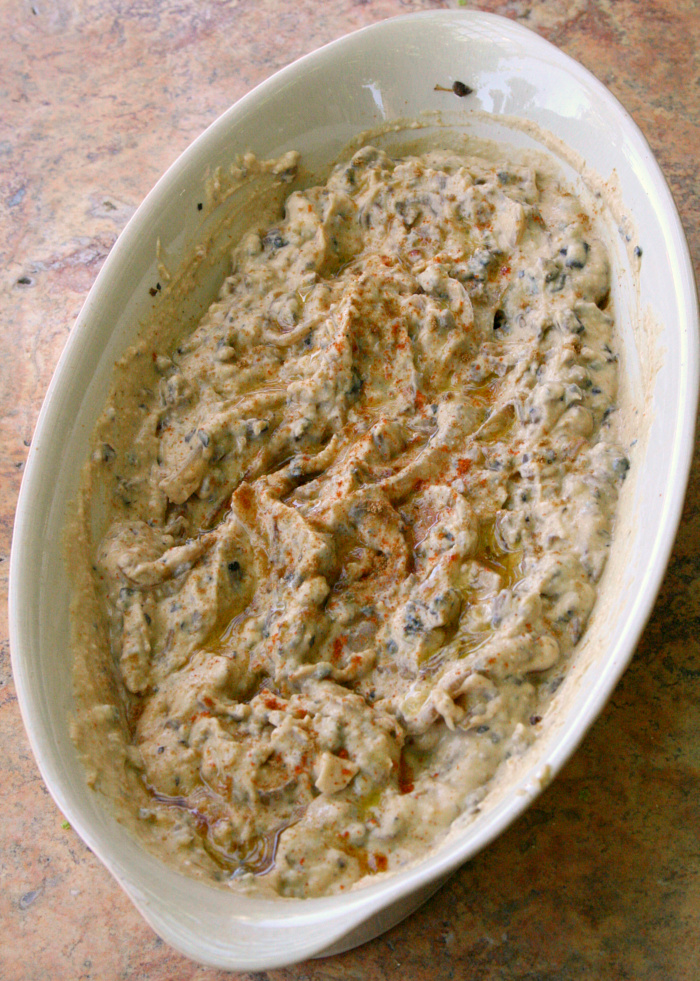 [1]Summary: Purchased hummus gets the treatment from a few aromatics, which takes it to an astral plane of deliciousness.
Ingredients
1 tablespoon grapeseed oil
1 onion, chopped
1 large or 2 small Portobello mushrooms, chopped into small pieces
2 cloves garlic, finely chopped
1 1/2 teaspoons cumin
1/4 teaspoon ground cayenne pepper
1 (16-ounce) container plain hummus (she uses Trader Joe's brand)
Garnish: drizzle of extra-virgin olive oil, an extra sprinkle of cumin and cayenne for the top
Instructions
[2]Heat oil in a large skillet. Add onions and sauté over medium heat until they begin to soften and brown slightly, 7-10 minutes.
Add the mushrooms, garlic, cumin and cayenne and sauté for another 3-4 minutes.
[3]Remove from heat and allow mixture to cool. You can speed this up by turning the mixture out into a wide bowl, which gives it a larger surface area from which to throw off heat.
When cool, mix onion-mushroom mixture into prepared hummus. Place into a pretty bowl for serving, drizzle top with olive oil and dust with additional cayenne and cumin.
Serve with flatbread, pita bread cut into pieces, or baguette slices.
Serves 6-8. (Or serves 2 girlfriends if they are sharing a bottle of wine!)
Source
Recipe by Fiona Afshar.
Preparation time: 10 minutes
Cooking time: 15 minutes
Diet type: Vegetarian, vegan
Diet tags: Gluten free
Number of servings (yield): 6-8
Culinary tradition: Persian
My rating 5 stars:  ★★★★★