Print This Post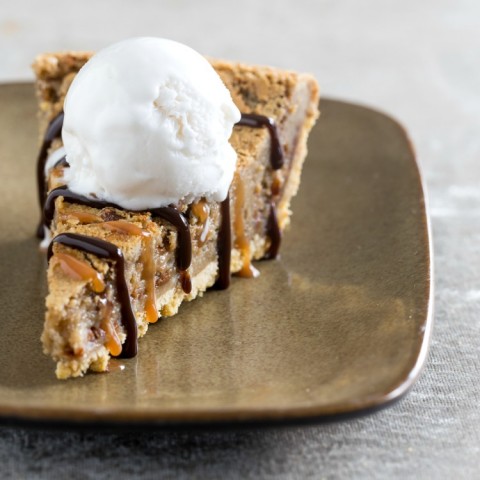 I'm stuck like glue to a new cookbook, and if you gaze at the photo above, you'll know why.
Whoa mama! It's just impossible not to fall in love with a pie like this. It's not just beautiful, it's a supermodel; not just good pie, it's beyond delicious; not simply a dessert, it's one of the potentially most popular desserts you might ever make.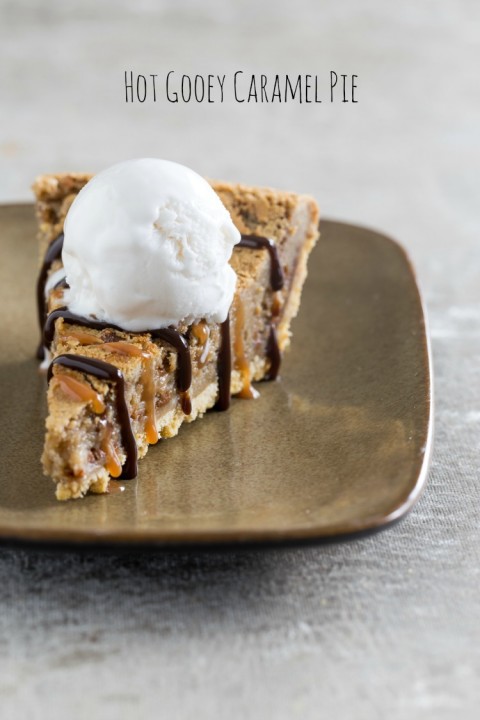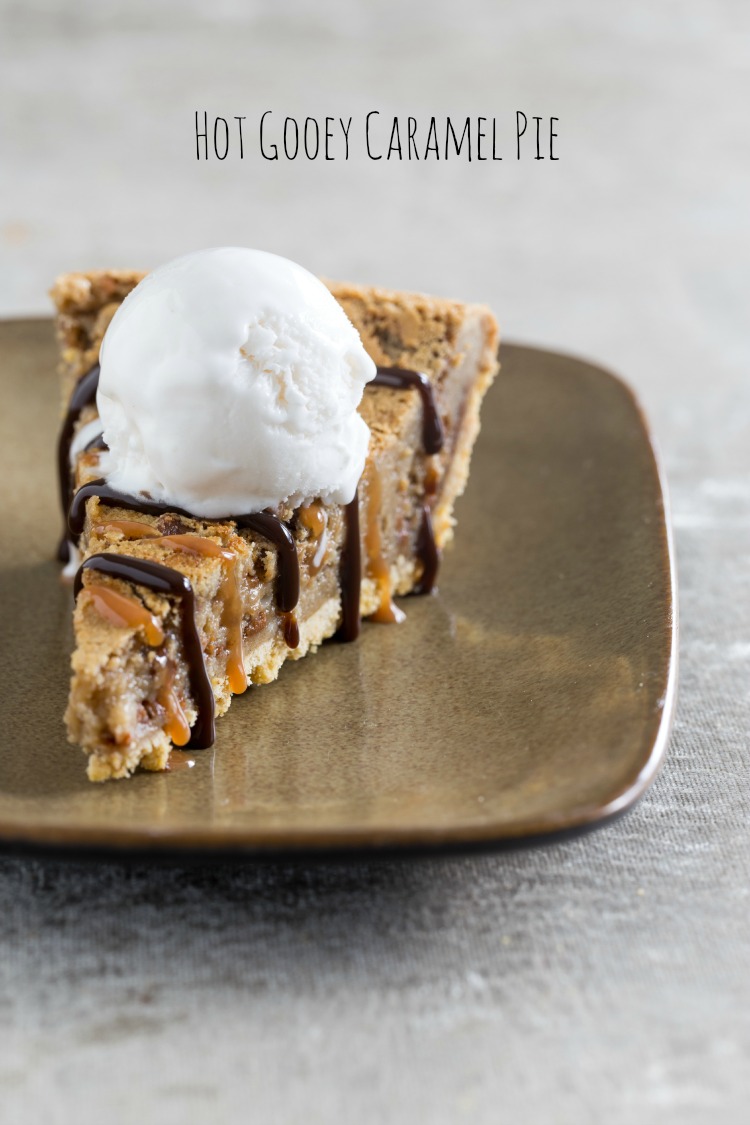 In fact, all the sweet treats are irresistible in "Something Sweet: Desserts, Baked Goods, and Treats for Every Occasion," by Miriam Pascal. Witness: Blueberry Muffin Cookies (I'm arguing I can eat them for breakfast),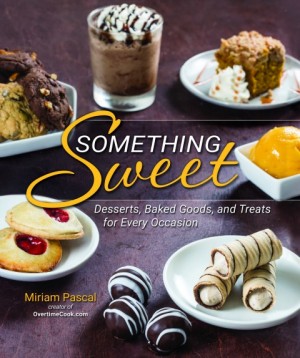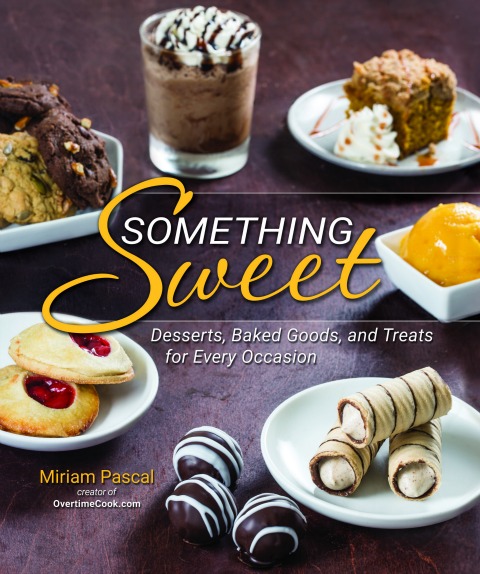 Gingerbread Biscotti, S'mores Crumb Cake, Neapolitan Trifles, Cookies 'n Cream Stuffed Waffles, fer Pete's sake.
Miriam, who has been crowned "the queen of kosher desserts" for her column in a leading kosher magazine, as well as her popular food blog Overtime Cook, created this sweet dream in a sort of kitchen accident. It started out to be a brownie pie, merged into a cheesecake idea, then morphed into blondies and finally she threw caution to the wind and it became a combo of several of those notions.
What does Miriam say?
Listen to what Miriam says about her pie, and see if you don't want it, right this very minute.
"In the years that I've been developing and writing recipes, I've made a number that have been really popular, some of which you can find in this book. None, however, have been as iconic and popular as my Hot Gooey Caramel Pie. When trying to figure out why this recipe took off so well, I thought about how different this dessert is. While other recipes are exciting takes on familiar ideas and flavors, this one was so unusual and different that I didn't even know what I was making at first. It started with some ingredients in my pantry that I wanted to use up, and ended with a dessert that I could barely even name — but that everyone raved about.
"This pie has been made in numerous countries all over the world, graced many special-occasion tables, and enhanced many meals. And over and over again, fans have raved, "It's just SO good."
A second pie for Thanksgiving?
We all know we need a pumpkin pie for Thanksgiving, but most of us need another pie, too. See what you think of this as your "other pie."
I'll bet you get asked for the recipe.
Easy to make, this decadent Hot Gooey Caramel Pie is like a cross between blondies, cheesecake and cookies, all in a graham cracker crust. And caramel. Always caramel.
Ingredients
2 sticks (1 cup) butter or trans-fat-free margarine
8 ounces cream cheese or soy cream cheese
1 1/2 cups brown sugar
1/4 cup light corn syrup
2 eggs
1 teaspoon baking soda
2 teaspoons vanilla extract
1 1/2 cups flour
1 cup caramel chips* (see note below)
2 ready-made graham cracker pie crusts

For serving:

vanilla ice cream; caramel sauce (both optional)
Directions
Heat oven to 350°F.
In the bowl of an electric mixer, on medium speed, cream together butter and cream cheese until smooth. Add brown sugar and corn syrup; beat until smooth and creamy.
Add eggs, baking soda, and vanilla, beating to combine after each addition.
Reduce mixer speed to low; add flour. Beat until combined. Stir in caramel chips.
Divide batter between pie crusts. Bake for 30-35 minutes, until the center is just set (it will still be jiggly).
Serve warm with ice cream and caramel sauce (optional).

Cutting:

As the name suggests, the pie is gooey— and it doesn't cut into the neatest slices when warm. For a fancier presentation, make mini pies (see Variation) or serve it closer to room temperature, when it won't be as gooey.
Makes 2 pies, each 8-10 servings.

Dairy or Pareve
Notes
Variation: For neater serving, bake in mini graham cracker crusts or ramekins for 22-24 minutes.
Make Ahead: This pie freezes well in an airtight container. Defrost and reheat before serving.
Note about Caramel Chips: Miriam buys her Caramel Chips in a kosher market. She normally uses Bakers Choice Caramel Chips, but there might be several brands to choose from in a kosher market so choose whichever you like. They look a lot like butterscotch chips with a slightly darker color. In fact, if you don't have a kosher market nearby, she says butterscotch chips are the closest match (flavor will be different, but still delicious). Do NOT use the Kraft Caramel Bits, which are not what we need for this pie.
Recipe source: Recipe and photo from "Something Sweet: Desserts, Baked Goods, and Treats for Every Occasion," by Miriam Pascal (Mesorah Publications, Ltd.; August 2015; $27.99).
https://www.shockinglydelicious.com/hot-gooey-caramel-pie/
Copyright Dorothy Reinhold | ShockinglyDelicious.com. All rights reserved.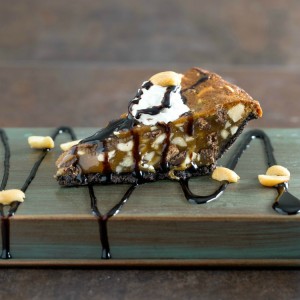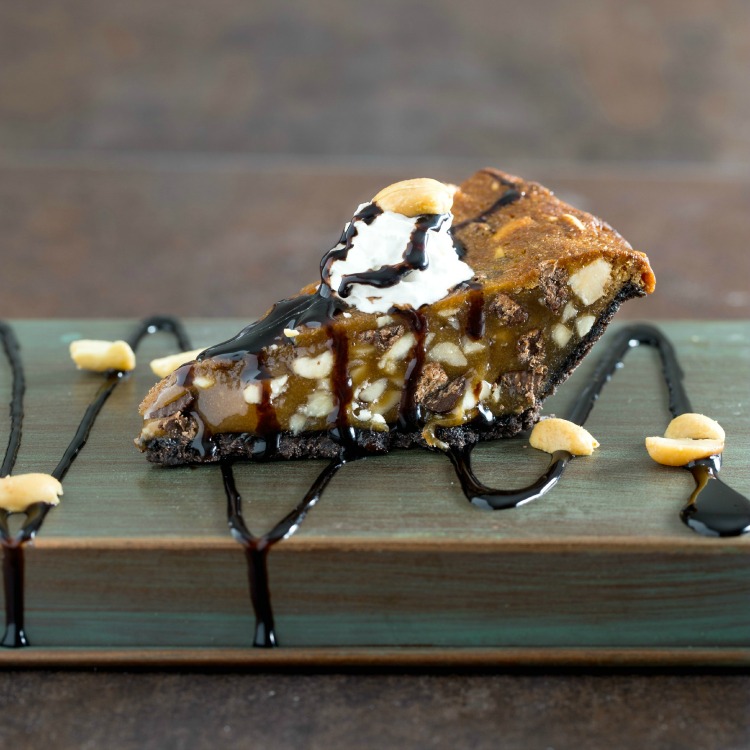 Stay tuned here for Miriam's Chocolate Chip Peanut Pie, which I'll feature December 1, just in time for your Hanukkah feasting. If you're a dessert lover, you're going to want this book.
Disclosure: The publisher sent a copy of the book for review.