Recipe: Flatbread with Grapes, Gruyere, Rosemary and Red Onions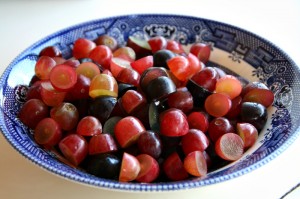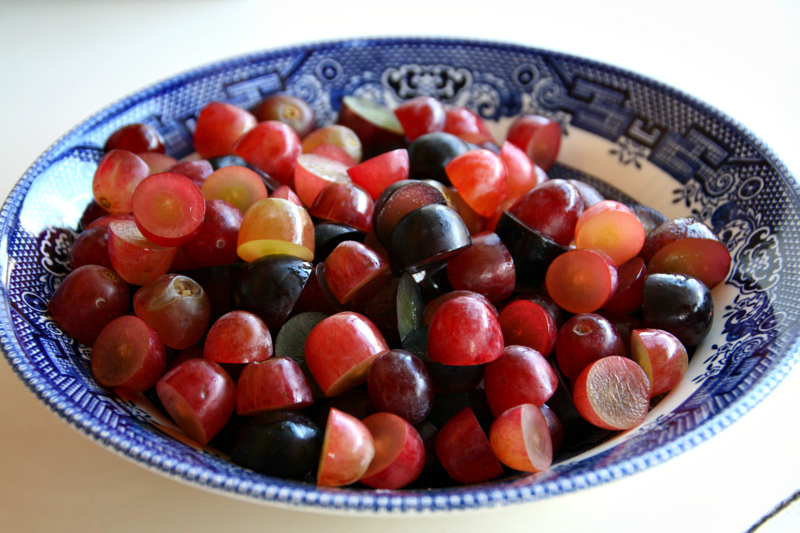 [1]Summary: Sweet from grapes, herbaceous from rosemary, sharp from onions and salty from cheese, this flatbread hits all the right notes.
Ingredients
1 pound prepared pizza dough
All purpose flour, for dusting
2 tablespoons olive oil
A wedge of red onion, sliced paper-thin
1 teaspoon finely minced fresh rosemary
2 cups red and purple seedless grapes, cut in half
4-5 ounces shredded gruyere cheese (or use emmenthal)
Instructions
Heat oven to 450F degrees.
Place the dough on a floured board, and roll it out to at least a 12-inch diameter. Mine was about 12 by 14 inches, to fit my pan. Transfer to a baking sheet. [2]
Brush olive oil over the crust. Top with the onions, then rosemary, then grapes, then cheese.
Bake for 15 minutes. Edges of the crust and the cheese will be brown. Remove from oven and transfer flatbread to a cutting board. Allow to cool for a minute, then cut into pieces.
Good served warm or at room temperature.
Serves 8.
Quick notes
You can buy prepared pizza dough in many grocery stores, Trader Joe's, and other specialty shops. It's usually in the refrigerated section, along with cheeses, prepared guacamole, prepared salads, etc. Or make your own if you wish!
Variation
I had some left over, so I reheated it the second night and ate it dolloped with olive tapenade made from black ripe California olives, using this basic recipe [3]. Dare I say it? It was EVEN BETTER!
Source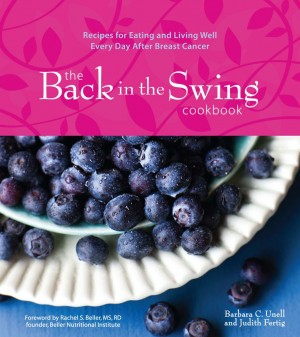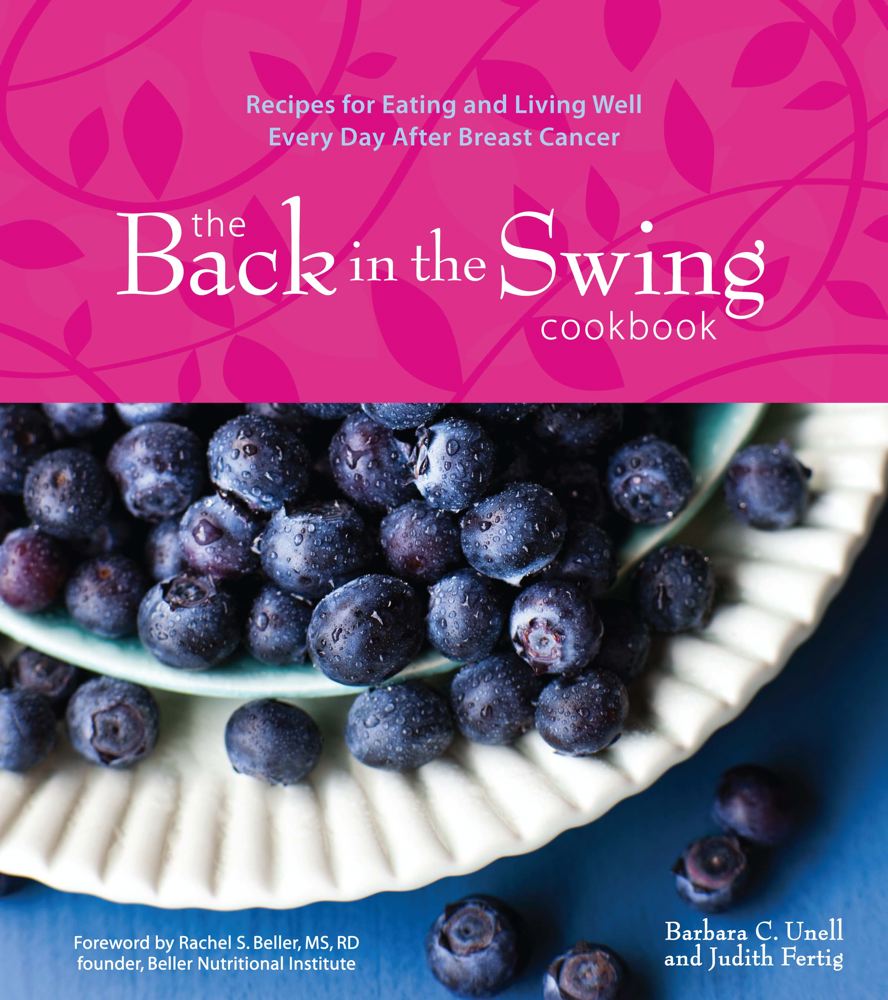 [4]Adapted from "The Back in the Swing Cookbook," by Barbara C. Unell and Judith Fertig (Andrews McMeel Publishing; $29.99).
Preparation time: 15 minutes
Cooking time: 15 minutes
Diet type: Vegetarian
Number of servings (yield): 8
Culinary tradition: USA (Nouveau)
My rating 5 stars: ★★★★★
Won't you take a couple of hours out of your busy week to bake for someone who has been affected by cancer or someone in the medical profession who makes a difference in the lives of cancer patients? A small gesture to show someone how much you care can make a difference in their day.