Print This Post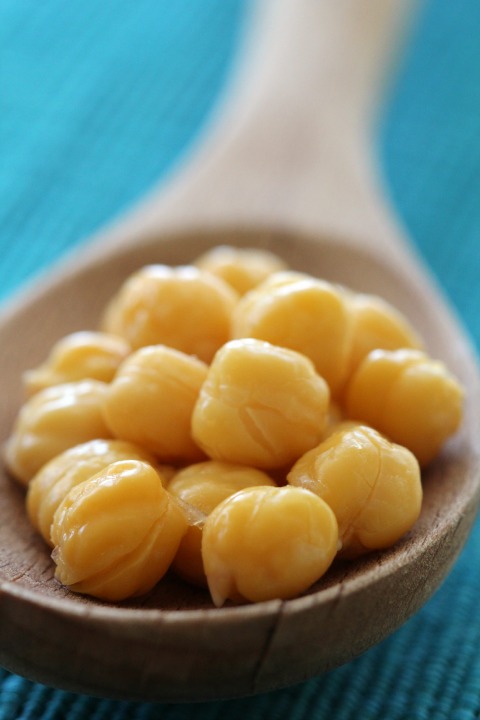 Some things are just better when you make them yourself.
Take chickpeas, for example. There are few things handier than a can o' cooked chickpeas to throw in a substantial salad, to whirl into homemade hummus or to make a Meatless Monday dinner.
But if you take the time to cook the dried chickpeas yourself, you'll be awakened to a new level of flavor. They're just so, so much better than canned.
You can certainly soak them overnight, and then boil them until they are cooked, or you could do them in the slow cooker. I choose the slow cooker because I can walk away for hours while it does the work.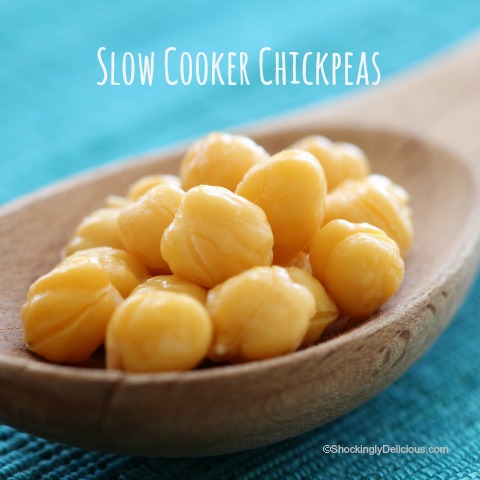 I won't say you'll never go back to canned, because that is unrealistic, but I will say that given the choice, you will reach for the homemade.
Recipe: Slow Cooker Chickpeas
Ingredients
1 pound dried chickpeas
6 cups water (or you could use low-salt chicken broth or chicken stock)
1 teaspoon salt (optional)
Instructions
Rinse, drain and pick over the chickpeas to remove any bits of dirt and debris. Place chickpeas and water in slow cooker. Cover and cook on HIGH for 6 hours, or until the chickpeas are tender when cut or mashed. Add salt to taste. Drain and use as desired.
Refrigerate cooked chickpeas if not used right away. You may also freeze them for longer storage.
Preparation time: 5 minutes
Cooking time: 6 hours
Diet type: Vegan
Diet tags: High protein
Number of servings (yield): 8
Culinary tradition: USA (General)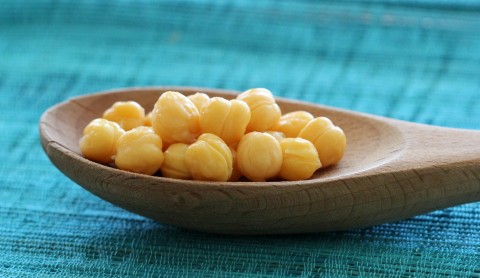 Our Sunday Supper slow cooker recipes
This week our #SundaySupper blogger crew is all about slowly bringing in the New Year with slow cooker recipes, hosted by Cindy of Cindy's Recipes and Writings. Check out the variety of things we have cooked up for you! Try these Slow Cooker Chickpeas or find something else from the menu below that rings your chimes:
Whet Your Appetite
Simmering Soups, Stews, and Side Dishes
Main Courses
Join us around the family table for #SundaySupper