Recipe: Chili Mole with Red Beans and Raisins
Summary: Deep, rich, chili flavored with mole and just enough heat to wake you up, nutritious red beans and raisins for a sweet pop.
Ingredients
[1]1 tablespoon olive oil
3 sweet red Kapia peppers [2], stemmed, seeded and chopped
4 Padron chiles [3], stemmed, seeded and chopped
1 onion, chopped finely
1 pound ground turkey
1 teaspoon chile powder
2 teaspoons ancho chile powder
1 tablespoon red wine vinegar
1 teaspoon ground coriander [4]
1 teaspoon ground cumin
1/4 teaspoon ground allspice
1/4 teaspoon kosher salt
1 (28-ounce) can Italian peeled tomatoes in tomato puree
5 teaspoons cocoa powder
1 (15-ounce) can red kidney beans, rinsed and drained (I used 50% less sodium version)
1/4 cup raisins
2-3 tablespoons of water if needed
Garnishes: sour cream, fresh cilantro, avocado chunks and/or shredded cheese
Instructions
In a large pot with a lid, heat the oil and sauté peppers and onion for about 7-10 minutes. [5]
Add turkey and sauté for a couple of minutes, stirring frequently.
Add the rest of the ingredients through cocoa powder and simmer on lowest heat, covered, for at least 30 minutes. Stir in beans and raisins and continue simmering, covered, another 30-45 minutes. Add water during this time if it seems like it is drying out.
[6]Serve in bowls, garnished with a dollop of sour cream (if needed to tame heat), finely chopped fresh cilantro, diced avocado or shredded cheese.
Serves 4-6, depending on appetites.
Sunday Supper
See this page [7] for all the wonderful #SundaySupper dishes I have made since I joined this group, and links to all the other delicious dishes made by my fellow cooks.
[8]
Pretty please vote for my chili, won't you?
This is a contest! You can help me win so I can get a ticket to a food blogging conference. Won't you go here [9]and please vote for my chili? ALERT: the button to vote for my chili is ABOVE the photo of my chili. Please and thank you!
Preparation time: 15 minutes
Cooking time: 1 hours 30 minutes
Number of servings (yield): 4-6
Culinary tradition: USA (Southwestern)
My rating 5 stars:  ★★★★★ 
Today's Sunday Supper  recipes ready for your vote!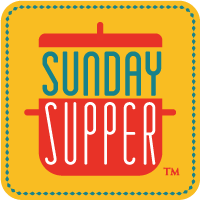 [10]Will YOU be a part of the #SundaySupper Chili Cook-Off judges panel this week? Voting is live at the Sunday Supper Movement Online Community Magazine [9] starting now and concluding (fittingly) on Feb. 27 — National Chili Day! Browse the submissions and cast your vote by clicking HERE [9]! ALERT: The button to vote for my chili is ABOVE the photo of my chili. 
Beef and Bison Chili
Pork Chili
Chicken, Duck, and Turkey Chili
Mixed (meat combo) Chili
Fish and Seafood Chili
Vegetarian Chili
Twist-on-Chili
Best Wines To Pair with Chili #SundaySupper [49] from ENOFYLZ Wine Blog
Join us around the family table for #SundaySupper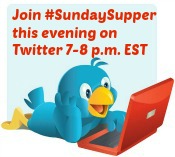 [50]
Disclosure: Melissa's Produce sent the Kapia peppers and Padron chiles for recipe development.