Recipe: Chard Lasagna Roll-Ups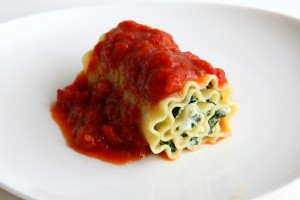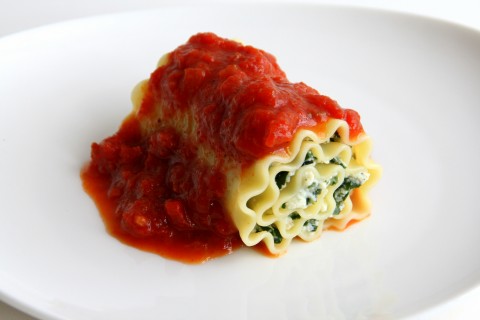 [1]Summary: Swiss chard-flecked garlicky ricotta fills these special-occasion Chard Lasagna Rolls, which are then topped with flavorful sauce. The spirals make a beautiful presentation!
Ingredients
9 lasagna noodles

* (see note below)

10-12 ounces Swiss chard, wilted in a skillet and chopped finely

** (see note below)

1 (15-ounce) container ricotta cheese
1/2 cup grated Parmesan cheese
1 egg
1/8-1/4 teaspoon freshly ground nutmeg

*** (see note below)

2 large garlic cloves, finely minced
½ teaspoon dried oregano
Pinch red pepper flakes
Pinch kosher salt
A few grinds of black pepper
About 32 ounces flavorful pasta sauce (I used a marinara from Claro's Italian Market [2])
9 tablespoons shredded Parmesan cheese (or use mozzarella)
Instructions
Heat oven to 350 degrees F. Cook lasagna noodles according to directions on box. When done, remove noodles one by one from boiling water, pat dry with a kitchen towel and lay them on parchment paper or waxed paper.
Ladle about 1 cup pasta sauce into a 9- by 13-inch baking dish, coating the entire bottom.
In a bowl, combine chard, ricotta, grated Parmesan, egg, nutmeg, garlic, oregano, red pepper flakes, salt and pepper. Stir to mix well.
Divide mixture into 9 portions (so you don't inadvertently over- or understuff the rolls). Spread each portion of the filling evenly over each noodle. Carefully roll the noodles and place seam side down in the sauced baking dish.
Ladle some sauce over the noodle rolls in the baking dish, cover dish with foil and bake 40-45 minutes. Remove from oven, sprinkle each roll with 1 tablespoon grated Parmesan (heat from rolls will melt the cheese).
Warm remaining sauce and serve at the table for anyone who would like more.
Serves 6-9 (most will eat one; big eaters will want two)
Quick notes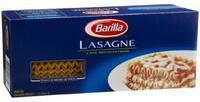 [3]
*About the noodles: This requires regular, old-school wavy-edge lasagna noodles, NOT the no-boil variety. I thought I would be a smarty-pants and soften the no-boil noodles in boiling water, just enough so they would be flexible enough to roll. Big mistake. They tear and fall apart as soon as they are flexible. So I had to start over with normal noodles. I share this so you won't think you need to be a smarty-pants too. Just use the regular noodles the first time around.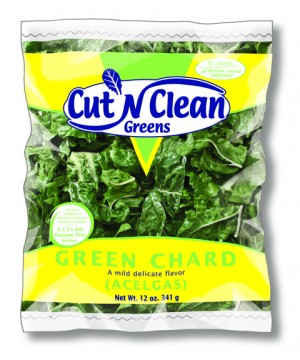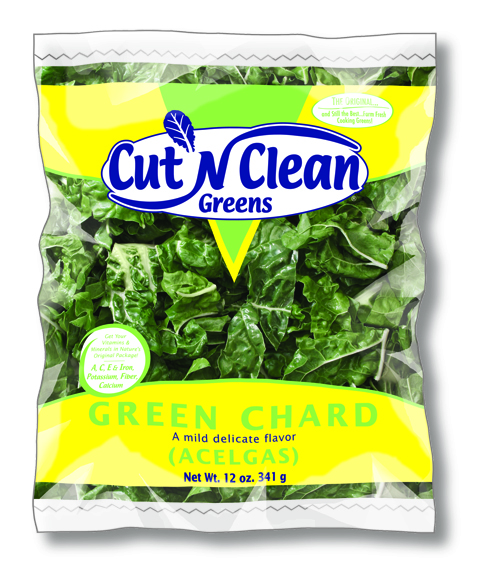 [4]**About the chard: If you can find Cut `n Clean Greens [5] bagged chard (green, red or rainbow varieties), your job is that much easier, because the chard is already triple-washed and sliced. If you buy a bunch of chard leaves, simply cut away the thick center rib and discard it, wash the leaves well, wilt them in a hot skillet (no fat needed; the water clinging to the leaves will suffice) and then remove and cool. When cool, mass the chard on a cutting board and chop finely. Squeeze out excess moisture, and use in recipe.
***Nutmeg? Yes! It's a classic flavor agent for spinach [6] or other greens, and often used in cream/béchamel sauces like you might find on creamed spinach. Try it!
Make ahead: You can either assemble the roll-ups a day ahead and keep them covered in the refrigerator until you are ready to bake them, or bake them a day ahead, cool, cover and refrigerate. Reheat before serving.
Source
Casey gave credit to Skinnytaste [7] for the recipe, and here is Casey's version. [8]
Preparation time: 1 hour
Cooking time: 45 minute
Diet type: Vegetarian
Number of servings (yield): 6-9
Culinary tradition: Italian