Print This Post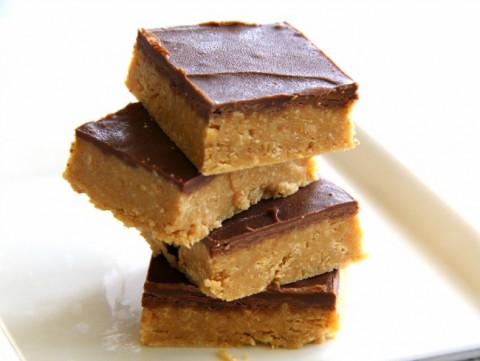 Who can say no to a peanut butter graham cracker crust topped with milk chocolate? Blue Ribbon No-Bake Peanut Butter Bars for the win!
I'm a great fan of fiction in which a recipe is included here and there, in service to the story.
I'm going to jump the gun and tell you the punchline to my latest book discovery: Blue Ribbon No-Bake Peanut Butter Bars.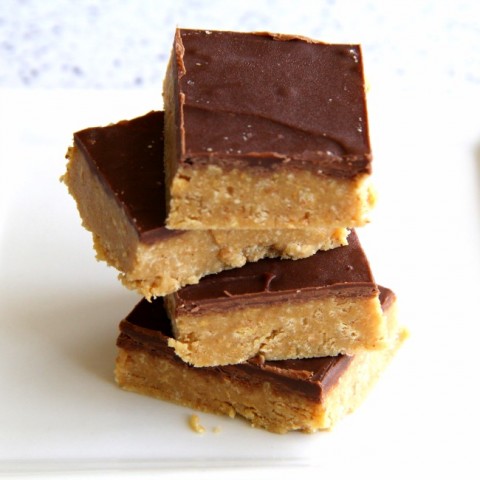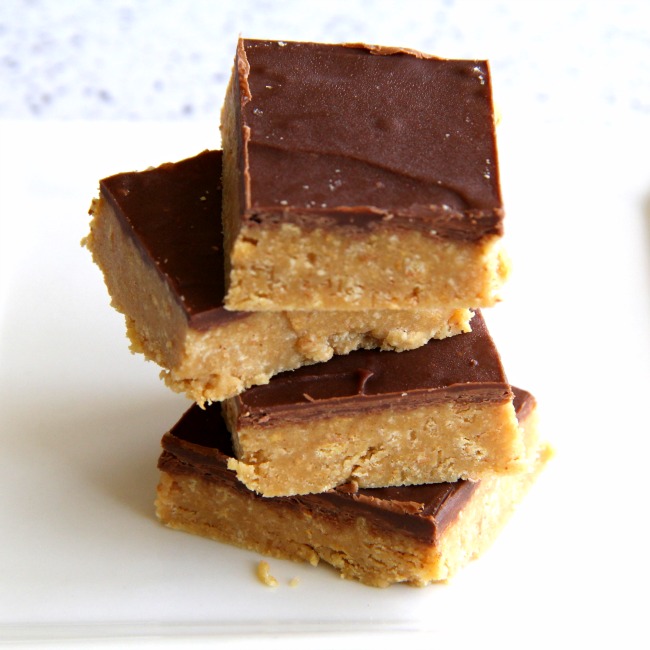 All right, I'll back up. My latest book love from the public library is "Kitchens of the Great Midwest," by J. Ryan Stradel, a sweet and savory novel about the American heartland, Lutheran church bake-offs, chile pepper eating contests and the opening of deer season. Here's what the jacket sleeve says about it:
"Midwestern chef Lars Thorvald has three loves in his life — his kitchen, his wife, Cynthia, and his newborn daughter, Eva. When Cynthia falls in love with wine and a dashing sommelier, he's left to raise Eva on his own, and devotes his life to sharing his passions with his only child, starting with pureed pork shoulder.
"After a childhood shaken by tragedy, Eva will find solace and salvation in the flavors of her native Minnesota. She is blessed with a once-in-a-generation palate and ultimately becomes the mysterious chef behind the most sought-after dinner reservation in the country."
I was hooked from the first page, and by the time we got to the chapter on the Lutheran church baking competition, I had my computer out to copy several recipes, starting with Barb Ramstad's Kraft Caramel Bars, and Celeste Mantilla's Mississippi Mud Bars, and finally, Pat Prager's Peanut Butter Bars, which in mid-book had won five blue ribbons at the County Fair Bake-Off, and by the end of the book, had bagged a sixth blue ribbon.
Six blue ribbons are sufficient for me. And there are only five ingredients in the recipe!
Grab a copy of this fun, easy read, and then let's make these bars.
Blue Ribbon No-Bake Peanut Butter Bars
Who can say no to a peanut butter graham cracker crust topped with milk chocolate? Not me, and no one from the County Fair in "Kitchens of the Great Midwest," either. Blue Ribbon No-Bake Peanut Butter Bars for the win!
Ingredients
2 1/2 cups crushed graham cracker crumbs
1 cup Grade A butter, melted
1 cup peanut butter
2 1/2 cups powdered sugar
1 cup milk chocolate chips with 1 teaspoon Grade A butter
Directions
Mix together the graham cracker crumbs, melted butter, peanut butter and powdered sugar. Pat into a greased 9-by-13-inch pan. Melt the chips and 1 teaspoon butter and spread on top of the bars.
Set in the refrigerator until firm.
Cut into bars.
Store bars in refrigerator.
Notes
Recipe source: Fictional character Pat Prager in the novel "Kitchens of the Great Midwest," by J. Ryan Stradel.
Keep cold: When left at room temperature, these bars get too soft and squishy. They should be stored in the refrigerator and served cold, for best results. You may be able to freeze them; I can't tell you for sure because they disappeared before I could try that!
https://www.shockinglydelicious.com/blue-ribbon-no-bake-peanut-butter-bars/
Copyright Dorothy Reinhold | ShockinglyDelicious.com. All rights reserved.
Pin the image below to your Pinterest board so you can save it for later. You don't have Pinterest boards?

Go visit mine!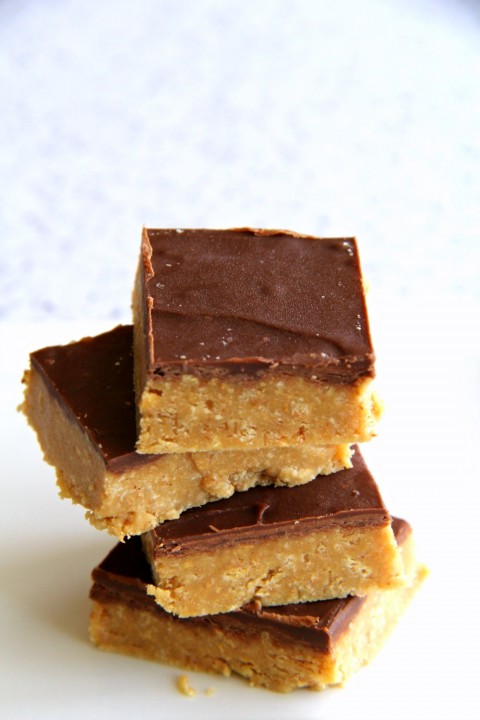 Now what are you waiting for?  Get the book, make the bars, and tell me what you think about both.
And hey, apparently I am not the only one intrigued by this recipe! A couple of other bloggers made it as well, and don't they all look scrumptious?
Jesse Doogan on Bookriot (below)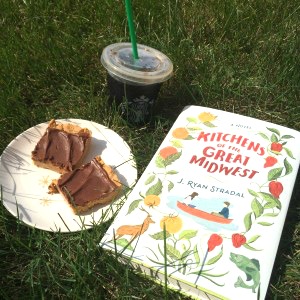 Benjamin Plante on Yes and Yes  (below)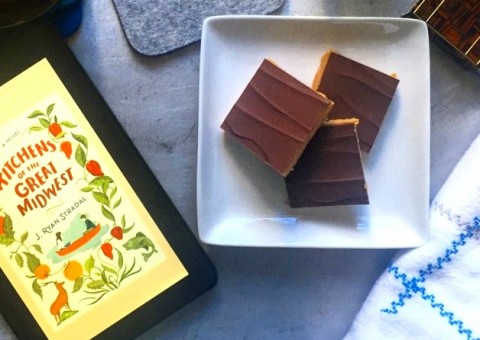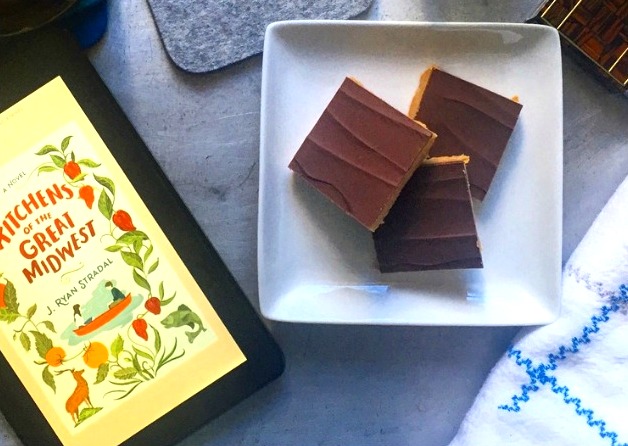 Claire Quinn on Grimm LITring  (below)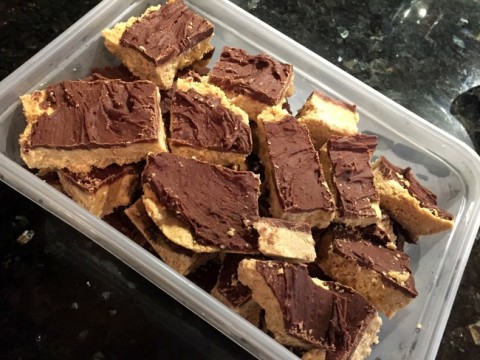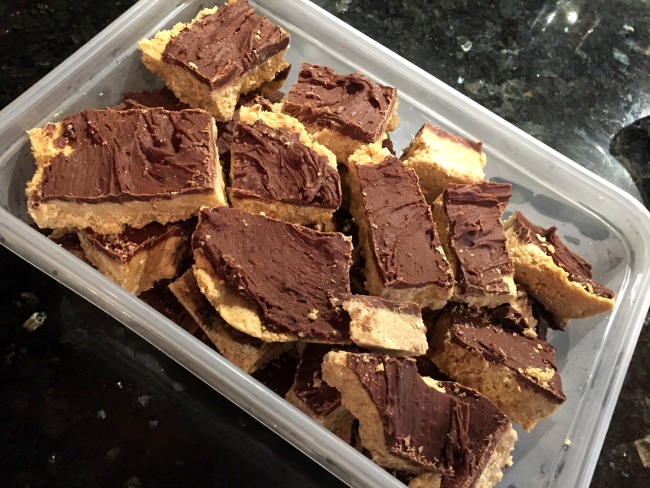 Stephanie Grossman on Books on Tape  (below)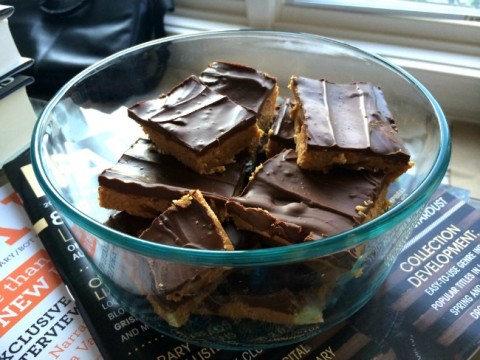 Mary on Home is Where the Boat Is  (below)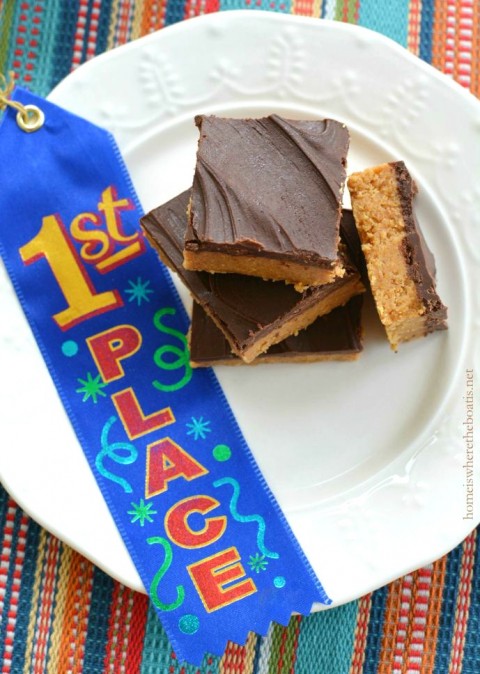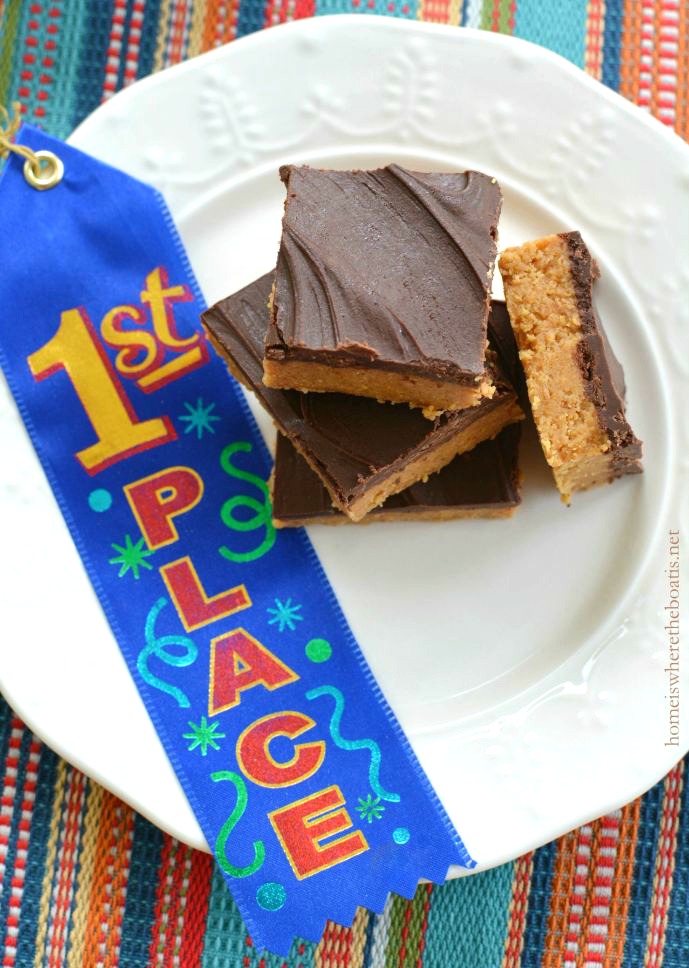 Michael Lee West from Designs by Gollum (she made a fancy marbelized swirl on top!) (below)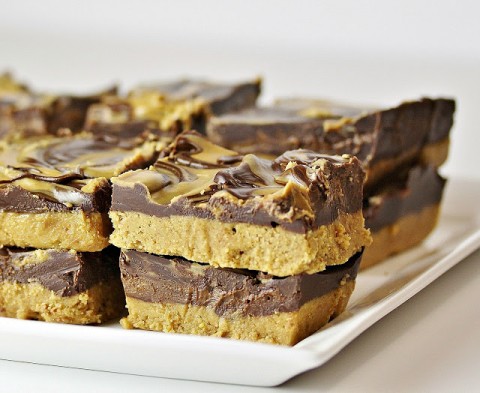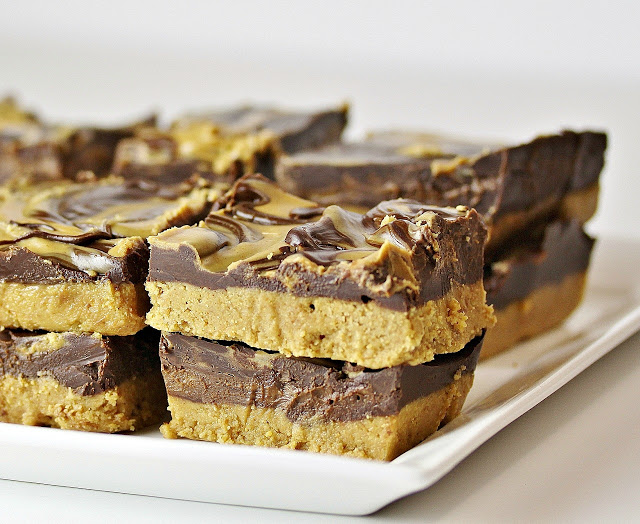 This recipe was originally posted here Sept. 2, 2016 and has been republished today.
Thanks for visiting…are you hungry for more? Follow Shockingly Delicious on…
FACEBOOK   |   PINTEREST   |   INSTAGRAM   |   TWITTER
…for all the latest recipes, ideas and updates!
This post may contain affiliate/referral links. It is a way for this site to earn advertising fees (at no cost to you) by advertising or linking to certain products and/or services that I approve and prefer.