Avocado on Toast with Truffle Salt
1 large ripe California avocado (mine was a Fuerte, and weighed a whopping 11 ounces!)
1/4 teaspoon ground cumin
1/4 teaspoon ground coriander
Juice of half a lime
2 slices bread
Truffle salt (the black flecks above on the main photo are tiny truffle pieces)
Scoop flesh from avocado into a bowl. Using a potato masher or fork, mash it slightly. Add cumin, coriander and lime juice and stir to combine.
Toast bread. Leave slices whole, or cut in half or quarters, as you like.
To serve, spoon mashed, seasoned avocado onto toast, and sprinkle with a pinch of truffle salt. Remember that the avocado isn't salted, so you will likely need a generous pinch.
Serves 2.
Oh, who are we kidding? Serves 1 truffle piggy like me.
Source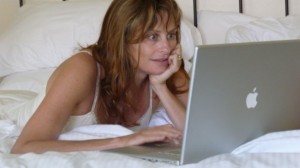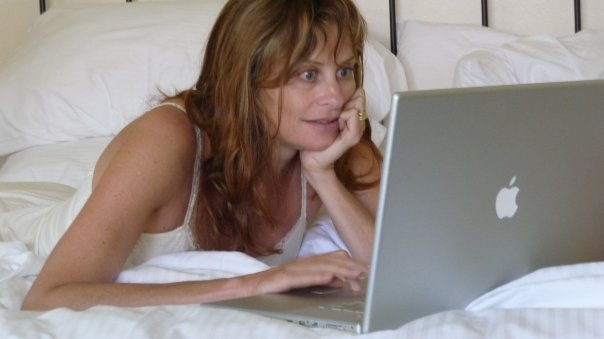 [1]I credit the evil Lindsay Albert for giving me the idea for this. When I mentioned truffle salt, she revealed that truffle salt has become indispensable in her home, and she eats avocado mashed onto toast with truffle salt all the time. "We eat it any time of day! Often it's our late, light supper when I don't have the energy to prepare something when Trev gets home from work and the kids have already eaten earlier. However, it would be smashing with a poached egg on top for breakfast; sublime, really. Or lunch or dinner. YUM!"  Lindsay, if there is a shortage of avocados in town, I'm blaming YOU! That's my story and I'm sticking to it.
–Join Dine & Dish [2] and Cookin' Canuck [3] for the California Avocado 4th of July Blast, sponsored by the California Avocado Commission [4].