Print This Post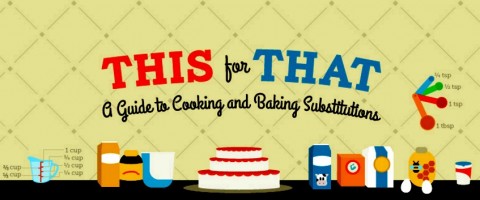 Drat!
You're mid-recipe and suddenly realize you're missing something you need. No need to be rigid. Instead of cussing and throwing out what you have started, consult this list.
I'll bet you can make do, and here at ShockD world HQ, we're all about using what you have. We don't often have buttermilk in the fridge, but we often have plain yogurt, and we always have milk and vinegar. Boom, done.
Knowing this Guide to Cooking and Baking Substitutions, you'll gain confidence in the kitchen. There is no stopping you now!
If you want to keep this, pin the image below to your Pinterest board.

Source: eReplacementParts.com
Save
Save
Save
Save